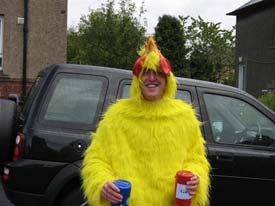 2019 Gala Fundraising Events.

---
The Gala Day Committee will be holding their annual Christmas post on Sunday 8th December from 4pm - 5.30pm in the Bank Hall .
cards will cost 20p each,
we deliver cards to Forth, Climpy, Braehead and Wilsontown.
All envalopes must have full name, house number and street name on them to ensure they are delivered to the correct person,
anyone unable to bring their cards to the Bank hall please contact Julie Steele 01555811040 or Lee King 07704030491 to arrange collection before the 3rd December
---
Halloween Party wil be held in the British Legion on Sat 26th Oct  
commencing at 7 pm.

-----
Gala Years 1964-1994 now available as a five dvd set price £30 .
-------
Anyone wishing to put Gala Day greeting in the 2020 brochure at the cost of £5.00 per greeting
please contact Isobel.