Forth & District Children`s Gala Day 2021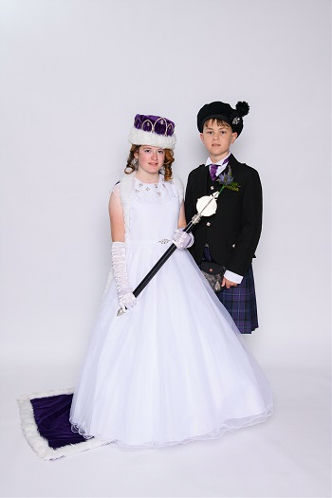 Well what a fantastic gala day , hope everyone had a great day. I would like thank all the court and families for all there hard work to make this day possible for there children. The parade also was very well turned out a huge thank you to everyone who took part.
After the crowning the best decorated house and street was announced and the gala day raffle was drawn.
Best decorated house. Freya king and Ava McMorran shared winners
Best decorated street. Carmuir
Raffle
1st £100 Leanne Nimmo
2nd. £50. Korgy Stark
3rd. £25. Gemma Brown
4th. £25 Mari Gibson
There were various other prizes which we get to the winners.
----
Please help our fundraising in the Just Giving Pages
------
2022 will be the 86th Anniversary of the Gala Day Celebrations, lets make it bigger and better.
And thanks to the everyone involved in fundraising xxx
______
Please visit the Fundraising Events Page for all the details
-------
Gala Years 1964-1994 now available as a five dvd set price £30 
--------
A big thank you to all who participated in all the fund raising events.
---------
Anyone wishing to put Gala Day greeting in the 2022 brochure at the cost of £5.00 per greeting
please contact Gail McClung .